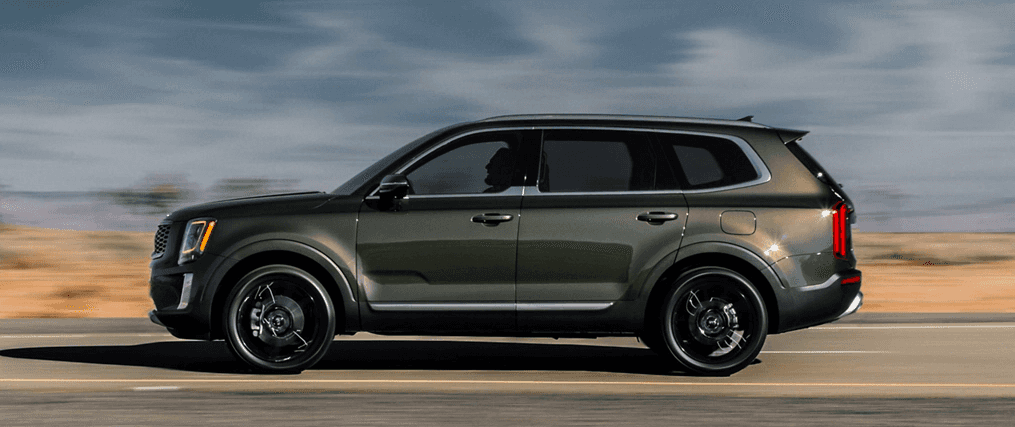 What is Kia UVO? What are the recent Kia UVO updates? Most new cars come equipped with powerful infotainment systems, and the Kia UVO eService in your new Kia is among the most connected and comprehensive systems available. What does Kia UVO do? The Kia UVO system marries the power of your Kia to your smartphone, giving you the ability to control your Kia even when you're not in it.
The latest Kia UVO update offers comfort features like Kia UVO remote start and safety features like roadside assistance for a more confident ride. Take a look at what the Kia UVO system can do for you with Cornerstone Kia.
---
---
What's in the Kia UVO system?
When you think Kia UVO in Rogers, think "Kia your voice." The system contains functions that control your vehicle, provide you with car and route information, and keep you entertained during drives from Otsego, all customized for you.
Kia UVO Troubleshooting Functions
What does Kia UVO do? The Kia UVO troubleshooting functions help you to stay on top of your Kia Sportage performance with:
Vehicle Diagnostics
Critical Diagnostics Alert
Scheduled Diagnostics
Kia UVO eServices Safety Features
Most importantly the Kia UVO eServices is loaded with features that keep you safe:
911 Connect automatically calls 911 and gives your location and the condition of your Kia.
My Car Zone allows you to set limits on where young drivers can go.
Enhanced Roadside Assistance
Kia UVO Remote Start and Other Convenience Functions
Kia UVO Remote Start is wonderful on St. Michael's cold mornings. Other convenience features controlled through your smartphone include:
Remote Door Lock and Unlock
Remote Climate Control
Sirius XM TravelLink
Parking Minder and Find My Car
My POIs
Trip Info
Navigation
Voice Commands
Kia UVO System Entertainment Amenities
Since the Kia UVO system operates through your cell phone you can access your favorite music, podcast, or audiobook apps through the system. If you purchase the Kia UVO eServices subscription you'll also have access to Sirius XM Radio and Bluetooth Audio. With all of these features the question should be 'what can't UVO do?' not, 'what does Kia UVO do?'
How to Use the Kia UVO App
The Kia UVO app is simple to use. First, you choose your Kia UVO subscription package:
Kia UVO link Lite
Kia UVO link Care
Kia UVO link Plus
Kia UVO link Ultimate
You'll be given a verification code that will link your Kia to your smartphone. From there you'll be able to customize the Kia UVO app to suit your driving needs.
Learn More About Kia UVO eServices With Cornerstone Kia
Still have lingering questions about exactly what is Kia UVO? If you want to learn more specifics about the Kia UVO eServices, or you need assistance with Kia UVO troubleshooting, contact Cornerstone Kia. We're here to help you get the most out of your Kia UVO system and take advantage of the Kia UVO updates!