Cornerstone Kia cares for your health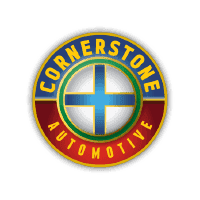 Cornerstone's 3/27/2020 Update to Statewide "Stay-at-Home" Order
It is our duty to do our part in this fight against the spread of COVID-19. By order of Minnesota Governor Tim Walz, we will be reducing daily staff levels and business operations to comply with "non-essential" activities. Executive Order 20-20 directs Minnesotans to stay home beginning Friday, March 27, 2020 at 11:59 pm through Friday, April 10, at 5 pm. During this time our hours will be as follows:
Sales:
Will remain open to meet the needs of critical transportation
Sales hours will temporarily change to

9 am – 6 pm, Monday to Saturday

Pursuant to the order, "Automobile sales that are necessary to allow for essential travel, when conducted by appointment, and only when CDC and MDH guidelines, including social distancing, can be met."
Service and Parts:
Will remain open to meet the needs of critical transportation
Service hours are temporarily changed to

7 am – 5 pm, Monday to Friday
Critical and Exempted Travel includes, but is not limited to:
"Travel to exempted activities and travel to return to a home or place of residence; seeking out medical services, including obtaining medical supplies, visiting a health professional or a veterinarian; obtaining necessary supplies, including food, beverages, gasoline and items needed to work from home; engaging in outdoor activities so long as people remain six feet apart from individuals in other households; relocating to a different home or residence if a home or residence becomes unsafe; essential intrastate and interstate travel; and taking care of others.
These changes are only intended to be temporary through this "stay-at-home" period as we collectively battle this virus together.
We're here to help you get to where you need to go, safely. Stay Safe!
Letter from Vice President of Cornerstone Auto Group – 3/16/2020
First off, I want to thank you for trusting us with your safety and transportation needs. Cornerstone continues to operate under these uncertain times to serve our extended family; for your automotive needs, for our local businesses and essential services, and for our dedicated workforce. We want to be there to ensure you have safe and reliable transportation. As Our Purpose states, "We help people get where they want to go, do what they need to do."
Here are a few immediate changes we've enacted to better serve you:
An extreme effort to clean, disinfect, and sanitize our work environment; including surfaces, doors, chairs, vehicles and restrooms.

Following CDC, state and federal guidelines for personal hygiene, air quality, group size and workplace density.

Additional precautions while servicing your vehicle; including wearing latex gloves and applying disinfectant when necessary.

If any of our team is showing signs of illness and not feeling 100%, we have asked that they stay home.

Free pick-up and delivery for vehicle service and repair work. Please call, email or chat for more details.

Off-site vehicle sales demonstrations, test drives, and personalized walk-around videos by request.

Enhanced website functionality for a more virtual sales experience; including product demonstrations, preliminary trade-in analysis, communications tools, personalized payment calculators, and secure credit applications.
This is completely uncharted territory. As the situation rapidly evolves, we intend to adapt as quickly as possible. Most importantly, your safety and ours will drive our decision making. As part of our extended family, we truly care about your health and wellbeing. Please let us know how we can help!
Sincerely,

Rob Powell
Vice President, Cornerstone Auto Group