Which Kia Models Have All-Wheel Drive?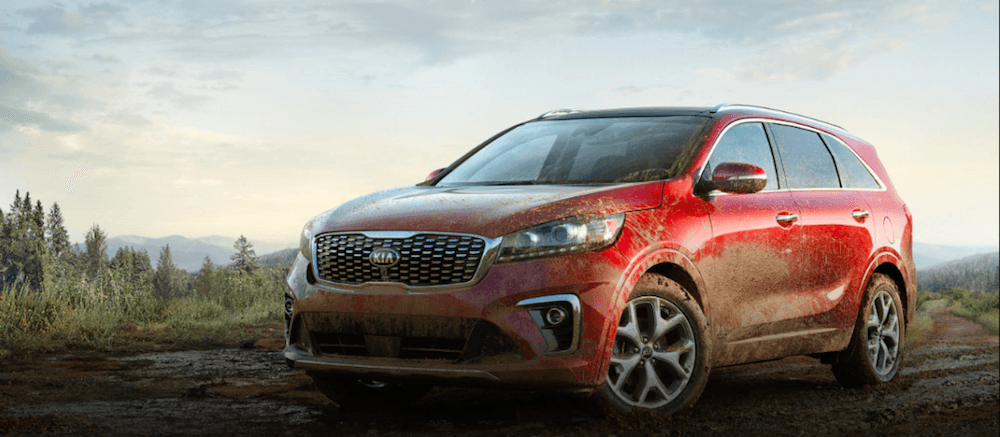 Drivers who are looking for the perfect combination of price, performance, and features would do well to opt for a Kia AWD model. Each of these rugged Kia options is perfect for ruling the Rogers streets, and for off-road adventures near Anoka. With better handling through any conditions, Kia AWD models offer greater peace of mind for Coon Rapids commutes. Learn more about which new Kia models offer all-wheel-drive from the automotive experts at Cornerstone Kia today!
---
---
Kia AWD SUVs and Crossovers
Kia AWD SUVs offer a bevy of benefits for any Elk River driver to enjoy. It is rare to find such a strong combination of affordability and functionality, and savvy shoppers know that Kia is the way to go. Discover leading Kia AWD SUV options below:
Kia Sportage: The new Kia Sportage is built to handle an AWD option on any trim. Along with putting out incredible performance, this Kia AWD SUV is just as capable when it comes to safety. The Insurance Institute for Highway Safety named the 2020 Kia Sportage a Top Safety Pick.
Kia Sorento: The new Kia Sorento is another model built to impress. With three rows and AWD drive options, the Kia Sorento is the rugged SUV you need to take on family adventures in comfort and style.
Kia AWD Cars
When you think of all-wheel drive, you likely think of a large SUV. While Kia certainly offers strong Kia AWD SUV options, the addition of a Kia AWD car to the lineup pushes innovation to new heights. In the past, the Sorento and Sportage were the only Kia AWD options available, now drivers can up their game with a Kia AWD car in the new Stinger. This true road warrior will be sure to turn heads as you roar through Rogers powered by an astonishing 365 hp.
What are the Benefits of Kia All-Wheel Drive?
Whether you want an adventure-ready beast or a safe model for your commute, you can find what you need in a Kia AWD car. Benefits of opting for Kia AWD include:
Better Traction: Whether you need to traverse an unpaved road or wet conditions, an AWD vehicle makes the job easier. The increased traction of an AWD model creates less of a chance of slipping or hydroplaning due to poor road conditions.
Off-Road Capability: If you have a desire for a thrilling off-road experience, an AWD SUV is the best option for you. While AWD is certainly going to help you on the road less traveled, keep in mind that a model with AWD may not be suited for off-roading. You can get in touch with our parts department to discuss upfit options!
Resale Value: An AWD Kia is a hot seller on the secondary market. Thanks to the advanced capabilities of an AWD Kia, future buyers will be excited to take an AWD Kia off your hands should you want to resell in the future.
Browse Kia AWD Models in Elk River
Want to learn more about how Kia AWD models can enhance your commute? Contact us for in-depth info on the Kia AWD lineup. If you are ready to get started, apply for financing online to get ahead of the game! You can find your dream Kia with the experts at Cornerstone Kia in no time!