Kia Stinger Interior Named One of Wards 10 Best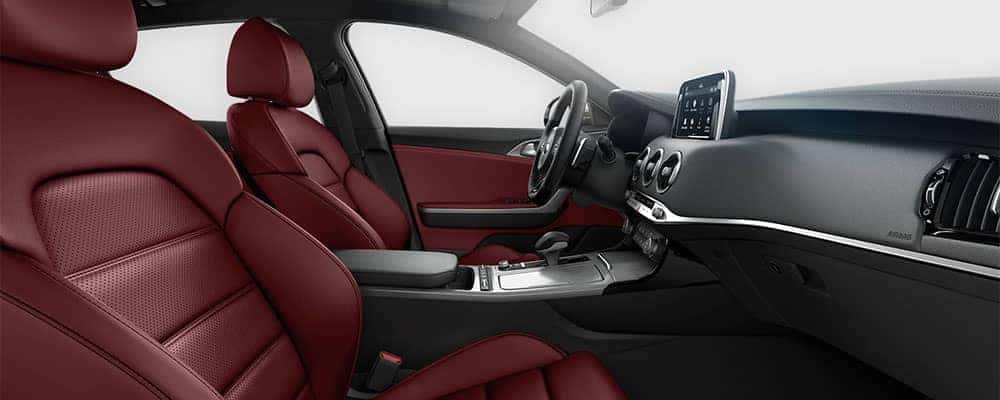 Wards, the automotive experts who have been evaluating and rating design and quality advancements since 1924, has named the Kia Stinger to their list of 10 Best Automotive Interiors for 2018. Read on to see what criteria were used to make that designation and what you can expect when you test drive a Kia Stinger of your own.
How Did the Kia Stinger Make the Cut?
Every year, Wards evaluates more than three dozen vehicles for its Best Interiors list, exploring fit, finish, ease of use, comfort, and other factors that matter to consumers. While it's seldom a surprise when luxury cars are added to the list, Rogers car shoppers are right to sit up and take notice when a budget-friendly option like the Stinger makes the list.
So, what about the new Stinger interior was so compelling? According to the reviewers, it was features like:
Standard Leather Trim
Soft-Touch Materials
Real Aluminum Accents
User-Friendly Infotainment System
Intuitive Steering Wheel Mounted Controls
Easy to Navigate Drive Mode Selection
Lever-Controlled Seat Heater
Disappearing Central Screen
High-Definition Navigation System
Centrally-Located Climate Controls
Thick, Comfortable Bolsters and Seat Cushions
Paddle Shifters With 8-Speed Automatic Transmission
40.9 Cubic Feet of Interior Cargo Potential
LED Ambient Lighting
Intuitive Touchscreen Menus
High-Performance Audio Options
The experts at Wards felt that these features, and the Stinger's inviting, accommodating interior represented some of the best design modern vehicles had to offer, particularly when they considered how much of the Stinger's interior luxury came at no additional cost to the consumer.
The Stinger's interior isn't the only aspect of this innovative sedan that has critics talking, however. Wards also names the Stinger's 3.3L twin-turbo V6 engine to its own Top 10 list thanks to responsiveness, abundant horsepower, and 29 mpg/highway efficiency that will get Coon Rapids drivers where they need to go.
Test Drive the Award-Winning Kia Stinger
Ready to take a seat in this award winning vehicle? Set up a test drive at Cornerstone Kia today, and experience this vehicle for yourself. When you're ready to purchase, we have several financing options to help you through the process. Want to learn more with our team? Compare the Kia vs. Hyundai, or learn more about 2019 Kia Stinger specs with our team!