Minneapolis Breweries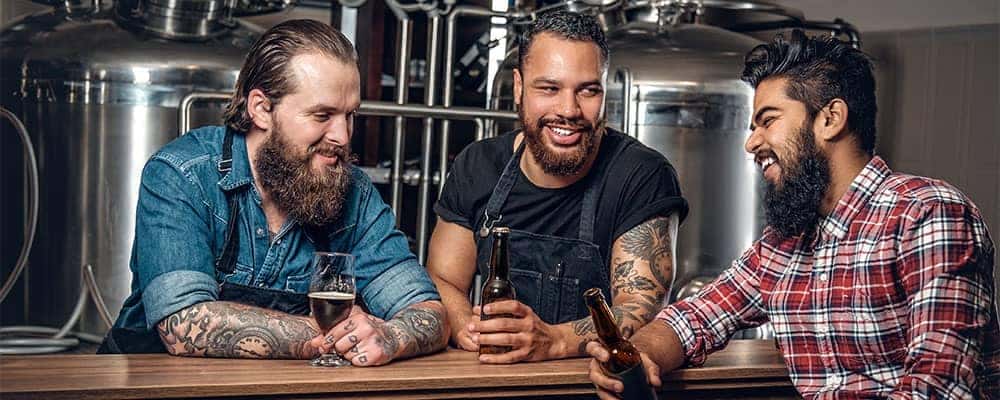 Looking for the best Minneapolis breweries? You've come to the right place. Read on to learn more about the following great breweries serving the Minneapolis area: Pryes Brewing, Surly Brewing Co., Dangerous Man Brewing Company, Fulton Brewing Taproom, and Indeed Brewing Company and Taproom. This list is brought to you by Cornerstone Kia, proudly serving the citizens of Minneapolis and surrounding areas.*
Pryes Brewing
On the banks of the Mississippi River in the North Loop neighborhood of Minneapolis, you'll find Pyres Brewing. The brewery taproom features 2 private spaces available for rent, pre-filled growlers, tours of the facilities for $10 that includes a free half-pint and tasting experiences, and plenty of other fun activities. You'll also enjoy scenic views of the river, easy access to bike paths, and superb interior design.
Surly Brewing Co.
Surly Brewing Co. is a Minneapolis brewery that isn't afraid to be bold. From a wide selection of craft beers to brewery tours, you'll be sure to enjoy your visit. With a cool attitude and event spaces for large groups, this is one brewery you don't want to miss.
Dangerous Man Brewing Company
Don't let its name fool you: Dangerous Man Brewing Company is more fun than it is dangerous. They focus exclusively on high-quality, small-batch production runs of their famous craft beers. From tart IPAs to peanut butter porters, you'll enjoy their delicious selection.
Fulton Brewing Taproom
At Fulton Brewing Taproom, you'll enjoy premium craft beers from experts that once brewed out of their garages. You might consider Fulton the Silicon Valley startup that hit it big of the Minneapolis brewery scene.
Indeed Brewing Company and Taproom
Last but not least is the Indeed Brewing Company and Taproom. If you're looking for a full-scale brewery that delivers a huge selection of premium beverages, this is your place.