Winter Activities in and Around Minneapolis for 2018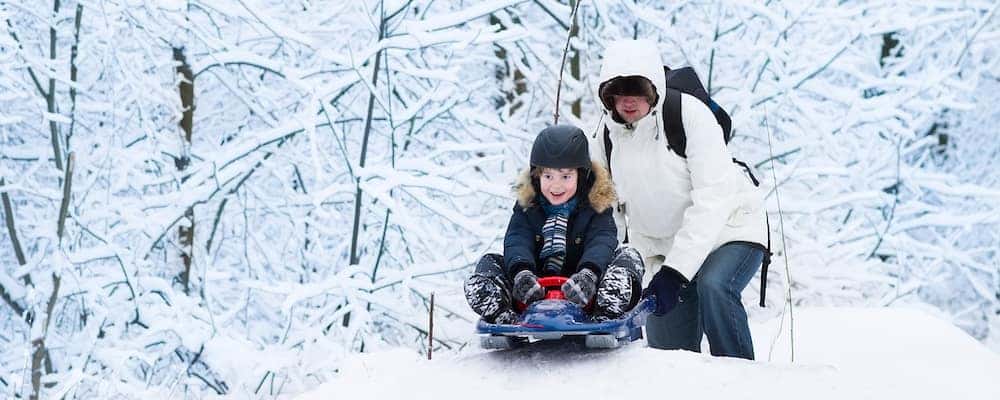 Winter is upon us, and we at Cornerstone Kia are already planning which activities and events we're going to enjoy first. If you need a little help in that department, take look at these 2018 winter activities happening in and around Minneapolis. Find something festive to do with friends or family throughout the winter season.
See How the Grinch Stole Christmas — Closing Soon!
Families from around Coon Rapids come to see the peaceful residents of Whoville open their hearts the cranky Grinch, teaching him that it's love and not possessions that matter during the Holiday Season. One of the Children's Theater Company's all-time most popular performances, it's guaranteed to delight the kid in you.
When: November 6, 2018 – January 6, 2019
Where: Children's Theater Company, 2400 3rd Avenue South, Minneapolis, MN
Find a New, Cozy Coffeeshop
The Twin Cities boast an abundance of adorable coffeeshops and cafes for residents to seek shelter, treats, and caffeine in. Enjoy a cappuccino while gazing at the beautiful winter season from the safe, warm confines of one of our favorite coffeeshops in the Minneapolis and St. Paul areas.
Explore a New Museum
We're lucky to live in an area with a number of world-class museums, whether you're looking for something to do with the little ones or are looking to enhance your own knowledge. Take your young ones to the Minnesota Children's Museum and help them learn with "Powerful Play" — an entertaining, interactive way for kids to learn. Some museums, including The Minneapolis Institute of Art (MIA), are entirely free. Escape from the cold weather in one of the many great museums in our area.
Go Ice Skating, Skiing or Sledding
There are plenty of places to ice skate, ski, or sled in and around Minneapolis. The Minnesota Parks website is a great resource for finding where to enjoy some snowy fun. For instance, check out their guide for where to Cross Country Ski in our area!
More from Cornerstone Kia
If you're looking for other events and activities in the Ramsey area for this winter city, Cornerstone Kia is here to help. Check out our other Twin Cities guides to learn about sushi restaurants in Minneapolis, the best new area breweries, and where to find heart-stopping Escape Room adventure while you're in town. If you have any questions, feel free to contact us any time!
More Things to Do Near Minneapolis
Winter is upon us, and we at Cornerstone Kia are already planning which activities and events we're going to enjoy first. If you need a little help in that department, take look at these 2018 winter activities happening in and around Minneapolis. Find something festive to do with friends or family throughout the winter season….

If you're looking to find coffee in the Twin Cities, you have plenty of options, from the bustling trendy cafes of Anoka to the quiet, bookish bistros of Rogers, there's something for every coffee lover on our list. Peace Coffee, Capella Tower With two cafés at this location – one on the first floor and…

After you've vanquished the escape rooms, how about something light and fresh to eat? We've rounded up some of our favorite sushi spots in Minneapolis to help you choose the right spot to show off your new Kia SUV and your ninja-like chopstick skills. Check them out and, if you think we left someplace good off…